35MM+
Postal + Email
$750/M

---
New List! Getting a full picture of your best prospects is often a challenge. Total Business Link permits you to get a 365-degree view of them.
A variety of titles such as Top Managers, C Level, Directors and Managers can be targeted.
Some of the available job functions/titles include: Customer Service, Facilities Managers, Financial / Finance, Events, Human Resources / HR, IT / Information Technology, Marketing, Sales, Operations or Traning
If you need a specific title or function that is not listed, let us know. This list is set up to pull the actual source titles as well.
Selecting the technology used is available by keyword search. You provide the list of software/technologies you want to target and our team will search for it.
Email List verification services available (provided by FixMyList.com).
Information available for each record includes the following.
Items in bold* are automatically included:
Name
Job Title/Job Function
Title Level
Business Address
SIC Code
Industry Groups
Fast Moving
Small Companies
Employee Size
Annual Revenue
Telephone Number
Email Address
Mailing Address
Website Address / URL
Business Social Media Profile
Business Emails are output by default but a personal email is an alternate option. Please see select charges for rate.
Technology selections include over 5,000 different platforms. Select by software or technology type
Company Size Ranges (Inquire for Counts)
1-10 employees
11-50 employees
51-200 employees
201-500 employees
501-1000 employees
1001-5000 employees
5001-10,000 employees
10,001+ employees
Title (Inquire for counts)
Internet Technolgoy IT
Human Resource HR
Event
Marketing
Financial
Sales
Training
Operations
Customer Service
Business Type (Inquire for Counts))
Accounting
Airlines/Aviation
Alternative Dispute Resolution
Alternative Medicine
Animation
Apparel / Fashion
Architecture / Planning
Arts / Crafts
Assisted Living Facility
Auto Dealer
Automotive
Aviation / Aerospace
Banking
Banks
Bar
Biotechnology
Broadcast Media
Building Materials
Business Supplies / Equipment
Capital Markets
Chemicals
Civic / Social Organization
Civil Engineering
College
Commercial Real Estate
Computer / Network Security
Computer Games
Computer Hardware
Computer Networking
Computer Software
Construction
Construction
Consumer Electronics
Consumer Goods
Consumer Services
Cosmetics
Credit Union
Dairy
Defense / Space
Design
Ecommerce
Education
Education Management
E-Learning
Electrical/Electronic Manufacturing
Entertainment
Environmental Services
Events Services
Executive Office
Facilities Services
Farming
Finance / Financial
Financial Services
Fine Art
Fishery
Food / Beverages
Food Production
Franchise
Fund-Raising
Furniture
Gambling / Casinos
Glass, Ceramics / Concrete
Government
Government Administration
Government Relations
Graphic Design
Health, Wellness / Fitness
Healthcare
High Tech
Higher Education
Hospital
Hospital / Health Care
Hospitality
Human Resources
Import / Export
Inc 5000
Individual / Family Services
Industrial Automation
Information Services
Information Technology / Services
Insurance
International Affairs
International Trade / Development
Internet
Investment Banking
Investment Management
Judiciary
K-12
Law
Law Enforcement
Law Practice
Legal Services
Legislative Office
Leisure, Travel / Tourism
Libraries
Logistics / Supply Chain
Luxury Goods / Jewelry
Machinery
Management Consulting
Manufacturing
Maritime
Market Research
Marketing / Advertising
Mechanical or Industrial Engineering
Media Production
Medical Devices
Medical Practice
Mental Health Care
Military
Mining / Metals
Misc Sevices
Motion Pictures / Film
Multi Level Marketing
Museums / Institutions
Music
Nanotechnology
Newspapers
Nonprofit Organization Management
Oil / Energy
Online Media
Outsourcing/Offshoring
Package/Freight Delivery
Packaging / Containers
Paper / Forest Products
Performing Arts
Pharma / Pharmaceutical
Philanthropy
Photography
Plastics
Political Organization
Primary/Secondary Education
Printing
Professional Training / Coaching
Program Development
Public Policy
Public Relations / Communications
Public Safety
Publishing
Railroad Manufacture
Ranching
Real Estate
Recreational Facilities / Services
Religious Institutions
Renewables / Environment
Research
Restaurants
Retail
Retail
SAAS
Security / Investigations
Semiconductors
Shipbuilding
Shopping Cart
Software
Sporting Goods
Sports
Staffing / Recruiting
Supermarkets
Telecommunications
Textiles
Think Tanks
Tobacco
Translation / Localization
Transportation/Trucking/Railroad
University
Utilities
Venture Capital / Private Equity
Veterinary
Warehousing
Wholesale
Wine / Spirits
Wireless
Writing / Editing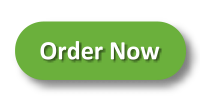 Selections
| | |
| --- | --- |
| Job Title | $10/M |
| Job Function | $10/M |
| Title Level | $10/M |
| Source Title | $20/M |
| Industry Group | $10/M |
| 2 or 4 Digit SIC | $10/M |
| Company Size | $10/M |
| State | $10/M |
| ZIP Radius | $10/M |
| ZIP/SCF | $10/M |
| US City | $10/M |
| Metro Area | $10/M |
| Headquarters | $15/M |
| Technology Used | $20/M |
Data Output Options
| | |
| --- | --- |
| Title Level | $5/M |
| SIC Code | $5/M |
| Industry Groups | $5/M |
| Fast Moving | $5/M |
| Small Companies | $5/M |
| Employee Size | $5/M |
| Annual Revenue | $5/M |
| Business Social Media Profile | $25/M |
Delivery
| | |
| --- | --- |
| Email Delivery | $75/M |
| FTP Delivery | $75/M |

Bethesda List Center, Inc.
4300 Montgomery Ave Ste 204-B
Bethesda, MD 20814-4463
Tel: 301.986.1455  Fax: 301.907.4870
info@bethesda-list.com
Terms and Conditions:
1) We believe the information in this list to be accurate but we do not guarantee its accuracy or the outcome of a campaign. 2) Stated prices are, however, for one-time use only. Multiple use arrangements may also be available. So, please inquire. 3) Commissions are paid to recognized brokers as well as  advertising agencies at standard industry rates. 4) Names will be shipped only to a bonded mail house or service bureau. 5) Prepayment is required on all first-time orders. Bethesda List Center also reserves the right to request prepayment on any order. 6) Purchase orders are required on all invoiced orders as well as payment in full is required within 30 days of an invoice. 7) Cancellation Policy: Mailing/Postal Lists: All cancellations must be made in writing prior to the posted mail date and are subject to a cancellation fee. Moreover, any cancellations after the posted mail date will not be honored. Email Lists (Released to Mailer/End User/List Renter): Cancellations are not honored. Hence, all sales final. Email Transmission: Cancellations made after transmission are not honored. If the final transmission has not occurred and testing has begun a cancellation fee will apply consequently. 8) Bethesda List Center and/or the List Owner do not guarantee the outcome of any campaign and are not liable for any damages or loss sustained through use of this list, nor for any special or consequential damages, and in no event shall our liability exceed the price of the list.