Reach Pre-K to 12 Grade Teachers and College and University Higher Education Professors and Staff via email, direct mail or phone.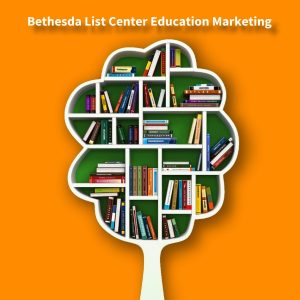 Tell us your target educational audience and our data specialists will help tailor a mailing list.  If you are looking for a postal list, or, an email list, or, telephone list, Bethesda List Center can help.
Bethesda List Center can help you reach lists for teachers, administrators and professors. Tell us your list and data requirements.
Work with our experts to find the prospects you need to target.
Getting started is easy, just click here for more info.
Need to talk to someone?  Call us (301) 986-1455
Some of our Education Lists include…
Demographics:
(Please inquire if you have other requirements)
Job Titles and Job Functions:
Administration
Athletics
Business Personnel
Child Care / Head Start
Coaches
Counseling
Custodial
Department Chairs
District Personnel
Facilities
Faculty
Food Services
Human Resources
Information Technology
Librarians
Maintenance Directors
Principals
Professors
Security
Student Services
Superintendents
Transportation
Educational Institution Types:
Pre-K Education
Elementary Schools
High Schools
Private Schools
Religious Schools
Technical Schools
Colleges / Universities
Additional selections:
School Type
Subjects Taught
Enrollment Code
Telephone Numbers
Geography
Grade Span
Metro Status
School Programs
School Type
Geographic:  State, ZIP, SCF, MSA, CBSA, etc.