Cut the Cost of International Mail
Cheaper international mailing that will save you money.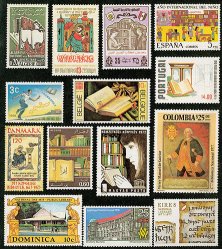 Mailing to Canada, Europe, Asia, Latin America or anywhere else in the world? Bethesda List Center can cut your postal delivery costs.
Postal services all over the world need to increase their mail volume to raise revenues.  National and private mailing services see big profits and numbers from large mailings that originate from outside of their country of operation and take steps to play court to the companies engaging in mass mailings to choose their services over competitors.  Their best offer?  They save you money while delivering international articles within the same timeframes as similar articles mailed within the US Postal Service. That's a pretty good offer.
To learn how to save money on your Direct Mail Campaigns, get in touch with Bethesda List Center and speak with a professional today.
We'll take it from there…
Pick-up is at the facility of your choice — your office, lettershop or printer (or anywhere else).  If you have regular shipments we can give you a price on that as well. Start sending your magazines, newsletters, and reports easily and reliably while saving money.  Delivery is available in 3-7business days for Priority Airmail.  Delivery is available in 7-14 business days for Printed Matter.
Talk with a Bethesda List Center professional today and get a figure to ponder.
301-986-1455