41,455
Postal Base
$175/M
20,198
Email Base
$300/M
34,283
Phone Base
$200/M

---
Washington Lobbyists from Columbia Books is a phenomenally accurate and up-to-date list of the people who directly influence government policies and legislation.
Reach Lobbyists roles such as In-House Lobbyists, PAC, Employees and Contract Lobbyists.  This is drawn from Washington Representative, published by Columbia Books. Columbia Books is a top publisher of government guides and directories and its information is always accurate and reliable.
Selectivity is a key to this list's value. You can reach lobbyists (and their government liaisons) by type, industry, specific interests represented, etc., etc. There's nothing like this list for pinpointed access to "the third branch" of government.
Contract Lobbyists
Employee
In-house Lobbyists
PAC Contact
527 Groups
Client
Firm
Foundation
Government
PAC
Think Tank
Accounting
Advertising
Aerospace
Agriculture
Alcohol / Drug Abuse
Animal Rights
Animals
Apparel/Clothing /Textiles
Appropriations
Arts
Arts/Entertainment
Automotive
Aviation
Aviation/Aircraft/Airlines
Banking
Bankruptcy
Beverage
Budget/Appropriations
Chemicals/Chemical
Civil Rights/Civil Liberties
Clean Air
Clean Air & Water (Quality)
Commodities (Big Ticket)
Communication
Communications/Broadcasting/Radio/TV
Computer
Constitution
Consumer Issues/Safety/Protection
Consumers
Copyright/Patent/Trademark
Defense
Disaster
Disaster Planning/Emergencies
District Of Columbia
Economics
Economics/Economic Development
Education
Energy
Energy/Nuclear
Environment
Environmental/Superfund
Family
Family Issues/Abortion/Adoption
Finance
Financial Institutions/Investments/Securities
Firearms/Guns/Ammunition
Food
Foreign
Foreign Relations
Fuel/Gas/Oil
Gaming/Gambling/Casino
Government Issues
Government Operations
Health
Health Issues
Homeland Security
Housing
Immigration
Indian/Native American Affairs
Insurance
Intelligence
Intelligence / Surveillance
Labor
Labor Issues/Antitrust/Workplace
Land Use
Law Enforcement/Crime/Criminal Justice
Manufacturing
Marine/Maritime/Boating/Fisheries
Media (Information/Publishing)
Medical/Disease Research/Clinical
Medicare
Medicare/Medicaid
Minting/Money/Gold Standard
Natural Resources
Pharmacy
Postal
Railroads
Real Estate/Land Use/Conservation
Religion
Retirement
Roads/Highway
Science
Small Business
Sports/Athletics
Tariff (Miscellaneous Tariff Bills)
Tax
Taxation/Internal Revenue Code
Telecommunications
Tobacco
Torts
Trade
Trade (Foreign / Domestic)
Transportation
Travel/Tourism
Trucking/Shipping
Unemployment
Urban Affairs
Urban Development/Municipalities
Utilities
Veterans
Waste (Hazardous/Solid/Nuclear)
Water (Quality)
Welfare
Abrasives
Accounting
Actuaries
Adhesives
Advertising / Marketing
Aerospace/Aviation
Aesthetics
Aging
Agriculture
Agriculture/Agronomy
Agronomy
Air Conditioning
Airlines
Airplanes
Airports
Allergy
Aluminum
Ambulances
Anesthesiology
Animals
Anthropology
Apparel
Apparel/Textiles
Appliances
Appraisers
Arbitration
Archaeology
Archery
Architecture
Architecture / Design
Art/Art Museums
Asbestos
Asphalt
Astronomy
Auctions
Audiology
Audio-Visual
Authors/Writers
Automotive
Aviation
Bacteriology
Banking/Finance/Investments
Barrels
Baseball
Basketball
Batteries
Beer/Brewers
Bees
Bicycles
Biology
Blind
Boating
Boilers
Brass
Brewers
Bridge
Business
Camping
Cancer
Cans
Cardiology
Catholic
Cattle
Cemeteries/Funerals
Charities / Foundations
Chemicals
Chemicals / Chemical
Children / Youth
Chinese
Chiropractors
Civil Rights / Liberties
Clay
Coaches
Coal
Coalitions
Color
Commodities
Communications
Computers
Concrete/Cement/Asphalt
Conservation
Construction
Construction/Construction Materials
Consultants
Consumer Rights / Protection
Consumers
Contractors
Cooking/Baking
Cooperatives
Copper
Copyrights, Patents / Trademarks
Corn
Cosmetics
Cosmetology
Cotton
Counsel
Criminology
Cryogenics
Customs
Dairy
Dance
Databases
Defense/Homeland Security
Dentistry
Dermatology
Design
Dietary Foods
Disabilities
Disabled
Disaster
Dogs
Doors
Drug / Alcohol Abuse
Economics
Economics / Economic Development
Education
Electricity
Electronics
Employees
Employees / Employment
Employment
Energy
Energy/Electricity
Engineering
Engineering/Mathematics
Engines
English
Entertainment
Entomology
Environment
Environment / Conservation
Executives
Explosives
Exports
Family
Family & Home Issues/Abortion/Adoption
Farms
Fats
Federal
Feed
Fertilizers
Films
Fire/Disaster
Firearms/Gun Control
Fish / Fishing
Fishing
Flooring
Food
Food / Beverage
Food Processors
Football
Foreign
Foreign Relations
Foreign Service
Forestry
Foundations
Foundries
Franchises
Fruit
Fundraising
Furniture
Furniture/Household
Furs/Leather
Garages
Gardening
Gas
Gasoline
Gastroenterology
Gems
Genetics
Geography
Geology
Geothermal
Gerontology
Glass
Gold
Golf
Government-Related
Governments (Local, State, Foreign)
Grain
Graphic Arts
Grocers
Gynecology
Hardware
Health Care
Heating
Heating / Air Conditioning
Helicopters
Hispanic/Latino
History/Historic Preservation
Hockey
Honey
Horses
Horticulture
Horticulture / Landscaping
Hospitals
Housewares
Housing
Hygiene
Ice
Immigration
Immunology
Imports
Instruments
Insulation
Insurance
Inventors
Iron
Jewelry
Jewelry / Gems
Jewish
Judges
Labor Unions
Laboratories
Landscaping
Language
Laryngology
Law Enforcement/Security
Law/Law Firms
Leadership Pac
Lesbian/Gay/Bisexual/Transgender
Libraries
Lighting
Liquor
Livestock
Loan
Local/Municipal
Lubricants
Machinery/Equipment
Management
Manufacturers
Marine Animals
Marine/Maritime/Shipping
Marketing
Mathematics
Measurement
Meats
Media (Journalism/Publishing/Radio-TV)
Medicine
Mental Health
Merchandising
Metal Working
Metals
Meteorology
Microbiology
Military/Veterans
Mineralogy
Minerals
Mining
Minorities
Motorcycles
Museums
Mushrooms
Native American
Natural Resources
Neurology
Nonprofit
Nuclear Energy
Numismatics
Nurseries
Nursing
Nutrition
Nuts
Obstetrics
Oceanography
Oils
Ophthalmology
Organs
Orthodontics
Orthopedics
Osteopathy
Oxygen
Packaging
Paper
Paper / Wood Products
Parking
Parks
Patents
Pathology
Pediatrics
Pencils / Pens
Performing Arts/Music
Personal Care/Hygiene
Personnel
Pest Control
Petroleum
Pharmaceutical
Pharmacology
Philosophy
Phonographs
Photography
Physics
Physiology
Pilots
Pipes
Planning
Plastics
Plumbing
Plywood
Police
Politics/Political Science
Pollution / Waste
Population
Ports / Waterways
Postal / Mail Services
Poultry
Printing
Psychiatry
Psychology
Public Affairs / Public Relations
Public Health
Public Works
Publishing
Pumps
Purchasing
Racing
Radiology
Railroads
Reading
Real Estate
Recreation/Hobby
Refractories
Refrigeration
Rehabilitation
Religion
Rentals
Retail/Wholesale
Rice
Roadways
Robotics
Roofing
Rubber
Safety
Salesmen
Sand
Sanitation
Science
Science/Scientific Research
Scientific
Scientists
Secretaries
Security
Seeds
Sex
Signals
Signs
Silver
Singing
Skiing
Small Business
Social Service/Urban Affairs
Social Workers
Sociology
Solar
Soybeans
Speech
Sporting Goods
Sports/Leisure/Entertainment
Standards
Swimming
Swine
Taxation
Telecommunications/Internet/Cable
Telephones
Tennis
Testing
Textiles
Theatre
Therapeutics
Tiles
Tobacco
Tools
Toys
Track / Field
Trade (Foreign / Domestic)
Trademarks
Traffic
Trailers
Training
Translators
Transportation
Travel
Travel/Tourism/Lodging
Trees
Trucking
Ultrasonics
Urology
Utilities
Valves
Vending
Ventilators
Veterinary
Vitamins
Volunteer
Warehouses
Waste
Watches
Water
Waterproofers
Welfare
Wheat
Wholesalers
Wind
Windows
Wine
Wire
Women/Womens Issues
Wood
Wood Products
Wool See Also Sheep
Writers See Also Authors, Press
Zoology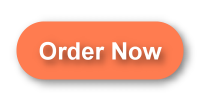 Selects
| | |
| --- | --- |
| State | $10/M |
| ZIP/SCF | $10/M |
| Gender | $10/M |
| Role | $10/M |
| Organization Type | $10/M |
| Legislation | $10/M |
| Business/Industry | $10/M |
Services
| | |
| --- | --- |
| Keycode | $5/M |
| File Split | $25/F |
| Transmission | $100/F |
| Suppression | $150/F |
| Personalization | $10/M |

Bethesda List Center, Inc.
4938 Hampden Lane #182
Bethesda, MD 20814-2914
Tel: 301.986.1455
Fax: 301.907.4870
info@bethesda-list.com

Terms and Conditions:
1) We believe the information in this list to be accurate and we do not guarantee its accuracy or the outcome of a campaign. 2) Stated prices on most lists are for one-time use only. Multiple use arrangements may also be available. 3) Commissions are paid to recognized brokers as well as advertising agencies at standard industry rates. 4) Lists will be shipped only to a bonded mail house or service bureau. 5) Prepayment is required on all first-time orders. Bethesda List Center also reserves the right to request prepayment on any order. 6) Purchase orders are required on all invoiced orders as well as payment in full is required within 30 days of an invoice. 7) Cancellation Policy: Mailing/Postal Lists: All cancellations must be made in writing prior to the posted mail date and are subject to a cancellation fee. Moreover, any cancellations after the posted mail date will not be honored. Email Lists (Released to Mailer/End User/List Renter): Cancellations are not honored. Hence, all sales are final. Email Transmission: Cancellations made after transmission are not honored. If the final transmission has not occurred and testing has begun a cancellation fee will apply consequently. 8) Bethesda List Center and/or the List Owner do not guarantee the outcome of any campaign and are not liable for any damages or loss sustained through the use of this list, nor for any special or consequential damages, and in no event shall our liability exceed the price of the list.
Acupuncturist Email List | Anesthesiologist Assistant Email List | Audiologist Email List | Audiology Assistant Email List | Chiropractic Assistant Email List | Chiropractor Email List | Dental Hygenist Email List | Dentist Email List | Dentist Assistant Email List | Dietician/Nutritionist Email List | EMT / Paramedic Email List | Esthetician Email List | Eye/Vision Email List | Medical Appliance Technicians Email List | Medical Managers Email List | Midwife Email List | Midwives Email List | Naturopathic Physician Email List | Homeopathic Email List | Homeopathic Counselor Email List | Naturopathic Counselor Email List | Certified Nursing Assistant Email List | CNA Email List | Practical Nurses Email List | LPN Email List | Registered Nurse Email List | RN Email List | Nursing Home Administrator Email List | Osteopath Email List | Perfusionist Email List | Pharmacist Email List | Pharmacist Intern Email List | Pharmacy Technician Email List | Podiatrist Email List | Podiatry Assistant Email List | Proshetist/Orthotist Email List | Psychologist Email List | Psychologist Assistant Email List | Psychotherapist Email List | Radiological Technologist Email List | Radiological Technician Email List | Sanitarian (Health) Email List | Speech / Language Assistant Email List | Speech / Language Pathologist Email List | Lab Technicians Email List | Laboratory Technician Email List | Therapist Email List | Veterinarian Email List | Veterinarian Assistant Email List | X-Ray Assistant Email List | Accountant Email List | Agent Email List | Architect Email List | Asbestos Removal Email List | Athletic Trainer Email List | Attorney Email List | Auctioneer Email List | Audio-Visual Specialist Email List | Auto Sales Email List | Bail Bondsman Email List | Barber Email List | Boat Sales Email List | Cemetery Sales Person Email List | Child Care Worker Email List | Collections/Repossessor Email List | Conservation (Soil Erosion, Crop) Email List | Contractor Email List | Control Tower Operator Email List | Cosmetologist Email List | Counselor Email List | Detective Email List | Private Eye Email List | Private Investigator Email List | Dispatcher Email List | Doctors/Physicians Email List | Educational Administrator Email List | Electrical Engineer Email List | Electrical Technicians Email List | Electronic Engineer Email List | Electronic Technician Email List | Electrician Email List | Electrologist Email List | Elevator Install/Repair Email List | Employment Consultants Email List | Engineer Intern Email List | Engineer Email List | Trustee Email List | Fiduciary Email List | Fire Protection Equip / Services Email List | Flight Aircraft Instructor Email List | Flight Engineer Email List | Flight Navigator Email List | Food Service Professionals Email List | Forester Email List | Funeral Attendants Email List | Funeral Directors Email List | Funeral Embalmers Email List | Geologist Email List | Glass Installer Auto Email List | Graphic Designer Email List | Conservator Email List | Hair Stylist Email List | Hazmat Professionals Email List | Hazmat Technician Email List | Hearing Aid Repair Email List | Hearing Aid Fitting Email List | Hearing Aid Sales Email List | Heating Ventilation Air Conditioning Tech Email List | HVAC Tech Email List | HVAC Technician Email List | Building Inspection Email List | Commercial Building Inspector Email List | Home Building Inspector Email List | Home Health Aid Email List | Home Improvement Sales Email List | Horse Racing Email List | Hunting/Fishing Guide Email List | Hunting Guide Email List | Fishing Guide Email List | Hypnotist Email List | Insurance Adjuster Email List | Insurance Advisor/Consultant Email List | Insurance Advisor Email List | Insurance Consultant Email List | Insurance Agent Email List | Interior Designer Email List | Interpreters (Language / Deaf) Email List | Landscape Architect / Design Email List | Landscape Architect Email List | Landscape Design Email List | Landscape Designer Email List | Librarian / Archivist Email List | Librarian Email List | Archivist Email List | Liquefied Petroleum Gas Dealer Email List | Lobbyist Email List | Locksmith Email List | Manicurist/Pedicurist Email List | Mechanic Email List | Motor Vehicle Mechanic Email List | Parachute Rigger Email List | Parts Sales Email List | Pest Control Email List | Airplane Pilot Email List | Marine Pilot Email List | Plumber Email List | Polygraph Examiners Email List | Psychiatric Technician Email List | Real Estate Abstractor/Title Agent Email List | Title Agent Email List | Real Estate Appraisal Email List | Real Estate Management Email List | Real Estate Sales Email List | Scientist – Consulting Email List | Security Alarm Monitor/Tech Email List | Security Alarm Monitor Email List | Security Alarm Technician Email List | Security Alarm Tech Email List | Security Guard Email List | Security Training Instructor Email List | Sheet Metal Worker Email List | Sports Agents Email List | Sports Officials Email List | Sports Prof Athletes Email List | Sports Promoters Email List | Stationary Eng, Boiler Installers / Operators Email List | Storage Tank Worker Email List | Surveyor / Mapper Email List | Talent Agent Email List | Tattooists, Body Piercers Email List | Taxidermist Email List | Teacher Email List | Technician Email List | Technologist Email List | Television Repair Email List | Towing Operator Email List | Transcribers – Court Email List | Water / Waste Treatment Operator Email List | Water Well Drillers, Pump Installers Email List | Weighing Devices Email List