191,958
Email
$200.00/M
165,277
Postal
+$75.00/M

---
Reach executives in the finance industry via email, direct mail & phone.
These executives encompass a broad range of businesses that manage money, including credit unions, banks, credit-card companies, insurance companies, accountancy companies, consumer-finance companies, stock brokerages, investment funds, real estate firms, mortgage companies as well some government-sponsored enterprises.
Multiply your success rate with a multi-channel campaign!
These professionals are well educated and great candidates for a wide variety of offers.  Both business and up-market consumer offers are appropriate for this group.
Target SIC, NAICS, Corporate and location employee sizes, sales, expenses and much more.
All email orders are subject to a cancellation fee if canceled after testing begins.
Creative & hosting services are available.  Please inquire for rates.
List updates frequently.  Please inquire for the most up to date counts.
Job Title   (10.00/M)
Administrator
Board Member
Chairman
Chief Executive Officer CEO
Chief Financial Officer CFO
Chief Marketing Officer CMO
Chief Operating Officer COO
Chief Technology Officer/Chief Information Officer CTO CIO
Controller
Director
Educator
Engineering / Technical
Executive Officer
Finance Executive
General Manager
Government Professional
Human Resources Executive
Information Technology
International Responsibility
Manager
Manufacturing Executive
Marketing Executive
Office Manager
Operations Executive
Other Chief Officers
Other Contacts
Owner
Partner
President
Principal
Professional
Public Relations / Social Media
Publisher/Editor
Purchasing
Religious Director
Sales Executive
Strategic Planning / Business Development
Superintendent
Vice President VP
---
Industry/ SIC/ NAICS   (10.00/M)
Asset Management
Automated Teller Machines
Banks
Barter / Trade Exchange
Branches / Agencies of Foreign Banks
Central Reserve Depository Institutions
Certified Financial Planners
Check Cashing Services
Commercial Banks
Commodity Contracts Brokers / Dealers
Credit Card / Other Credit Plans
Credit Card Services or Central Agency Collection
Credit Unions
Currency Exchanges
Electronic Banking Services
Escrow Services
Factors
Federal / Federally Sponsored Credit Agencies
Federal Reserve Banks
Federally Chartered Credit Unions
Federally Chartered Savings Institutions
Finance Services
Financial Advisory Services
Financial Planning Consultants
Financing Consultants
Foreclosure Assistance
Foreign Exchange Brokers / Dealers
Foreign Trade / International Banking Institutions
Functions Related To Depository Banking
Government Security Brokers Dealers
Independent Financial Advisers
Investment Bankers
Investment Counselors
Investment Firms
Investment Management
Investment Securities
Loan Brokers
Loans
Mergers / Acquisitions
Misc Business Credit Institutions
Misc Leasing Companies
Money Brokers
Money Order Services
Money Transfer Services
Mortgage Bankers
Mortgage Bankers / Loan Correspondents
Mortgage Brokers
Mutual Funds
Nondeposit Trust Facilities
Oil / Gas Lease Brokers
Oil Brokers
Oil Land Leases
Payday Loans
Personal Credit Institutions
Personal Financing / Loans
Real Estate Loans
Retirement Planning Services
Savings / Loan Associations
Savings Institutions (Except Federally Chartered)
Security / Commodity Exchanges
Security / Commodity Services
Security Brokers,Dealers,/ Flotation Companies
Short-Term Business Credit Institutions (Except Agricultural)
State Commercial Banks
Stock / Bond Brokers
Stock Exchanges
Student Loan Marketing Association
Trust Companies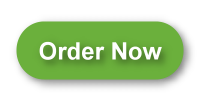 Selections
| | |
| --- | --- |
| Company Name | $20/M |
| Company Size | $10/M |
| Gender | $10/M |
| GEO | $10/M |
| Job Title | $10/M |
| Sales Volume | $10/M |
| SIC/NAICS/Industry | $10/M |
| Small Business | $10/M |
| State | $10/M |
| Years in Business | $10/M |
Services
Keycode
$5/M
File Split
$25/M

---

Inquire for costs:
HTML or Text Creative
Image Hosting
Transmission Services
Delivery
| | |
| --- | --- |
| Email Delivery | $75/F |
| FTP Delivery | $75/F |

Bethesda List Center, Inc.
4938 Hampden Lane #182
Bethesda, MD 20814-2914
Tel: 301.986.1455
Fax: 301.907.4870
info@bethesda-list.com

Terms and Conditions:
1) We believe the information in this list to be accurate but we do not guarantee its accuracy or the outcome of a campaign. 2) Stated prices are, however, for one-time use only. Multiple use arrangements may also be available. So, please inquire. 3) Commissions are paid to recognized brokers as well as  advertising agencies at standard industry rates. 4) Names will be shipped only to a bonded mail house or service bureau. 5) Prepayment is required on all first-time orders. Bethesda List Center also reserves the right to request prepayment on any order. 6) Purchase orders are required on all invoiced orders as well as payment in full is required within 30 days of an invoice. 7) Cancellation Policy: Mailing/Postal Lists: All cancellations must be made in writing prior to the posted mail date and are subject to a cancellation fee. Moreover, any cancellations after the posted mail date will not be honored. Email Lists (Released to Mailer/End User/List Renter): Cancellations are not honored. Hence, all sales final. Email Transmission: Cancellations made after transmission are not honored. If the final transmission has not occurred and testing has begun a cancellation fee will apply consequently. 8) Bethesda List Center and/or the List Owner do not guarantee the outcome of any campaign and are not liable for any damages or loss sustained through use of this list, nor for any special or consequential damages, and in no event shall our liability exceed the price of the list.