1,076,221
Email
$200.00/M
856,659
Postal
+$75.00/M
500,000+
Phone
+$75.00/M

---
Reach the Construction industry. This list is comprised of a wide of specialties involving construction.
Executives and other decision makers are available on this list that identifies several different construction specialties. These areas run from Heavy Construction, to Electrical to Plumbing, Heating and Air Conditioning to name a few.
Multiply your success rate with a multi-channel campaign!
These professionals are well educated and great candidates for a wide variety of offers such as (but not limited to) tool catalogs, industrial catalogs, Code of Federal Regulation (CFR) manuals, continuing education, safety and hazard related books, seminars and classes, etc.
Both business and up-market consumer offers are appropriate for this group. Target SIC, NAICS, Corporate and location employee sizes, sales, expenses and much more.
Transmission, creative & hosting services are available. Please inquire for rates.
List updates frequently. Please inquire for the most up to date counts.
Rates shown are one year lease only. Prepayment is required. All sales final.
Email list verification services provided at a discounted rate by FixMyList.com. Inquire for details.
Job Title   (10.00/M)
Administrator
Board Member
Chairman
Chief Executive Officer CEO
Chief Financial Officer CFO
Chief Marketing Officer CMO
Chief Operating Officer COO
Chief Technology Officer CTO / Chief Information Officer CIO
Controller
Director
Educator
Engineering / Technical
Executive Officer
Finance Executive
General Manager
Government Professional
Human Resources Executive HR
Information Technology IT
International Responsibility
Library Professional
Manager Mgr
Manufacturing Executive
Marketing Executive
Office Manager
Operations Executive
Other Chief Officers
Other Contacts
Owner
Partner
President
Principal
Professional
Public Relations / Social Media
Publisher / Editor
Purchasing
Religious Director
Sales Executive
Strategic Planning / Business Development
Superintendent
Vice President VP
---
Industry   (10.00/M)
Acoustical Contractors
Air Balancing Services
Air Pollution Control Services
Asbestos Removal Services
Blowers / Blower Systems Installation
Bricklaying Contractors
Bridge,Tunnel,/ Elevated Highway Construction
Building / Home Automation
Building Equipment Contractors
Building Framing Contractors
Building Interior Designers
Building Maintenance Services
Building Movers
Bulldozing Contractors
Carpenters
Carpet Layers
Caulking Contractors
Ceiling Contractors
Chimney Builders / Repairers
Cold / Heat Insulation Contractors
Commercial / Industrial Iron Work
Commercial / Office Building Construction
Communications Contractors
Computer Rooms Installation / Equipment
Concrete Breaking,Cutting,Drilling,/ Sawing Contractors
Concrete Building Contractors
Concrete Contractors
Concrete Foundation / Footing Contractors
Concrete Pumping Services
Concrete Restoration Repair / Cleaning
Concrete Sealing / Waterproofing Services
Construction Site Cleanup
Cooling Tower Contractors
Coppersmiths
Demolition Consultants
Drilling / Boring Contractors
Dry Wall Contractors
Electrical Contractors
Elevator Repair / Maintenance Services
Energy Management Systems / Products
Excavating Contractors
Fence Contractors
Fiber Optics Contractors
Fireproofing Building Contractors
Floor Laying / Floor Work Contractors
Foundation Contractors
Foundation Repair Contractors
Garage Doors Contractors
Geothermal Heating / Cooling Equipment System Dealers
Glass / Glazing Contractors
Glass Repairing Contractors
Government Trade Contractors
Graffiti Removal / Protection Services
Grouting Contractors
Gutter / Downspout Contractors
Heat Pumps Contractors
Heating / Air Conditioning Contractors
Heavy / Civil Engineering Construction
Highway,Street,/ Sidewalk Construction
Highway,Street,/ Sidewalk Maintenance
Hoisting / Rigging Services
House Improvement,Remodeling,/ Repairing Services
House Leveling
Industrial Balancing Services
Industrial Building Steam Cleaning Contractors
Industrial Buildings / Warehouse Building Construction
Industrial Flooring Contractors
Kitchen / Bath Contractors
Lake / Pond Construction / Maintenance
Land Clearing / Leveling Services
Leak Detecting Services
Lightning Protection Equipment Installation
Machinery Movers / Erectors
Marble / Terrazzo Cleaning Services
Marble Contractors
Marine Contractors / Designers
Masonry / Stone Contractors
Mechanical Contractors
Metal Fabricators
Millwrights
Non-Ceramic Tile Contractors
Ornamental Metal Work Contractors
Paint / Varnish Removal Services
Painting / Paper Hanging Contractors
Parking Area / Lots Maintenance
Patio / Deck Cleaning / Restoration
Plastering,Drywall,Acoustical,/ Insulation Contractors
Plumbing Contractors
Plumbing,Drains,/ Sewer Consultants
Plumbing,Heating,/ Air Conditioning Contractors
Ponds / Pond Construction
Prefabricated Windows / Doors Installation
Private Driveway Contractors
Pumping Contractors
Railing Installation Contractors
Refrigeration Contractors
Repointing Brick / Stone Contractors
Residential Building Construction
Residential Home Designers
Residential Painting Contractors
Residential Water Damage Restoration
Retaining Walls
Roof Maintenance Services
Roofing Consultants
Roofing Contractors
Roofing,Siding,/ Sheet Metal Work Contractors
Sandblasting Contractors
Sewer / Drain Cleaning Services
Siding Contractors
Single-Family House Construction
Skylight Installation
Solar Energy Contractors
Solar Heating Contractors
Special Trade Contractors
Stair Builders
Steel Erectors
Steel Frame Contractors
Stone Building Contractors
Structural Steel Detailers
Stucco Contractors
Swimming Pool Contractors,Dealers,/ Designers
Swimming Pool Service / Repairs
Tank Installation
Tank Removal
Telecommunications Contractors
Telephone / Telephone Equipment Installation
Telephone / Television Cable Line Construction
Tennis Court Construction
Terrazzo,Tile,Marble,/ Mosaic Contractors
Tile Contractors
Tinted Glass Installation
Vinyl Layers Installation
Water Well Drilling Services
Water,Sewer,Pipeline,Communications,/ Power Line Construction
Waterproofing Contractors
Welding / Steel Fabrication Contractors
Window / Door Screening Contractors
Window Replacement Contractors
Windows Repairing Contractors
Wood Floors Installation
Wrecking / Demolition Contractors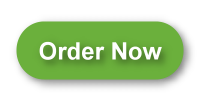 Selections
| | |
| --- | --- |
| Company Name | $20/M |
| Company Size | $10/M |
| Gender | $10/M |
| GEO | $10/M |
| Job Title | $10/M |
| Sales Volume | $10/M |
| SIC/NAICS/Industry | $10/M |
| Small Business | $10/M |
| State | $10/M |
| Years in Business | $10/M |
Services
| | |
| --- | --- |
| Service | Cost |
| Keycode | $5/M |
| File Split | $50/F |
| Domain / Email Suppression | $100/F |
Inquire for Costs:
HTML or Text Creative
Image Hosting
Transmission Services
Delivery
| | |
| --- | --- |
| Email Delivery | $75/F |
| FTP Delivery | $75/F |

Bethesda List Center, Inc.
4938 Hampden Lane #182
Bethesda, MD 20814-2914
Tel: 301.986.1455
Fax: 301.907.4870
info@bethesda-list.com

Terms and Conditions:
1) We believe the information in this list to be accurate but we do not guarantee its accuracy or the outcome of a campaign. 2) Stated prices are, however, for one-time use only. Multiple use arrangements may also be available. So, please inquire. 3) Commissions are paid to recognized brokers as well as  advertising agencies at standard industry rates. 4) Names will be shipped only to a bonded mail house or service bureau. 5) Prepayment is required on all first-time orders. Bethesda List Center also reserves the right to request prepayment on any order. 6) Purchase orders are required on all invoiced orders as well as payment in full is required within 30 days of an invoice. 7) Cancellation Policy: Mailing/Postal Lists: All cancellations must be made in writing prior to the posted mail date and are subject to a cancellation fee. Moreover, any cancellations after the posted mail date will not be honored. Email Lists (Released to Mailer/End User/List Renter): Cancellations are not honored. Hence, all sales final. Email Transmission: Cancellations made after transmission are not honored. If the final transmission has not occurred and testing has begun a cancellation fee will apply consequently. 8) Bethesda List Center and/or the List Owner do not guarantee the outcome of any campaign and are not liable for any damages or loss sustained through use of this list, nor for any special or consequential damages, and in no event shall our liability exceed the price of the list.