Consumer Database – Now Available at Bethesda List Center!
Many offers are direct to consumers.  The data specialists at Bethesda List Center offer a comprehensive group of Consumer Specific databases. We work with a variety of sources that are constantly updated, verified, corrected, and enhanced. The result is you get the best possible residential prospect list – whether it's an email list or postal (snail mail) list.
Working with the data specialists at Bethesda List Center lets you draw upon the knowledge of experts.  The lists and the almost limitless selections available can be overwhelming for even experienced list buyers.  Having an experienced guide can save you time, money, and aggravation.
Among the selections available are:  geography, home value, and homeownership, new homeowners, pre-movers,  presence of children, adult age, gender, income, lifestyle (think golfers, pet owners, donors, mail order buyers, etc), hobbies, interests and voter information,  these proven lists can help you reach your target audience.
If you need to update your own database with postal verification, social media overlay, email address, and other services, contact us.
Your Consumer promotion can start by contacting Bethesda List Center to discuss your offers.
Cost Guide
/M = per thousand records
/F = flat rate
Base Rates (minimum order applies to base if your total falls below it)
Postal – 1-time use mailing list
Email Transmission – You supply materials and tests are sent. Once tests are approved the email will be transmitted on your requested date and time. Reports available within 2-3 business days
Email Release – The list is released to you for one year lease.  Released email lists include postal data
Other
Selections – What you target on each list.  There is a per thousand name fee for each category listed
Delivery – Production cost and delivery fee. Applies to every postal or release email file sent.
Services – Fees for suppression, and transmission will apply to each email list deployed. All other services optional.
18-24
25-29
30-34
35-39
40-44
45-49
50-54
55-59
60-64
65-69
70-74
75+
Under $40,000
$40,000 – $59,000
$60,000 – $99,999
$100,000 – $249,999
$250,000 +
Apparel / Fashion / Beauty
Accessories
Beauty & Cosmetics
Children's Apparel
General Apparel
Men's Apparel
Stylish Men's Apparel
Women's Apparel
Stylish Women's Apparel
Arts / History / Science
Cultural Arts
History
American History
Science
Books / Magazines / Music
Book Buyers
Books, Music & Magazines
Comic Book Readers
Magazine Subscribers
Non-Fiction Books
Science Fiction Books
Charitable Donor
Charitable Donor
Wildlife & Environment Donor
Cooking / Wine
General Cooking
Gourmet Food & Wine
Collectibles
Sports Cards & Sports Collectibles
Stamps & Coins
Collectibles – Other
Crafts / Sewing
General Crafts
Quilting
Sewing
Hobby Crafts – scrapbooks, models
Ethnic Products
African American Products
Hispanic Products
Gambling / Games / Sweepstakes
Gambling – Casino
Gambling – General
Games
Sweepstakes
Health / Diet / Fitness
Dieting & Weight Loss
General Health & Exercise
Home Improvement / Decor
Do-It-Yourselfers
Home Decorating & Furnishings
Motor Vehicles / Motorsports
Automotive Enthusiast
Auto Racing Enthusiast
Motorcycle Enthusiast
Truck Enthusiast
Outdoor Recreation
Boating & Sailing
Camping & Hiking
Fishing
Hunting
Gardening
General Outdoor Sports
Wild Birds
Personal Finance/ Self-Help
Inspiration & Motivation Seminars
Investments & Finance
Moneymaking Opportunities
Pets / Animals
Cats
Dogs
Horses
General Pets
Photography
Photo Processing
Photography Enthusiast
Politics / Religion / News
Interest in Current Events
Interest in Bible / Devotionals
Politically Conservative
Politically Liberal
Purchase Behavior
Bargain Seekers
Business Office Supplies & Equipment
Catalog Shopper
Child & Family Products
College-Related Products
Credit Card User
Gift Giver
Home Office Purchase
Internet Purchaser
Personalized Products / Monograms
Rural / Farm-Related Products
Senior-Oriented Products
Tobacco User
Sports
General Sports
Golf
Skiing
Tennis
Technology / Entertainment
Audio Products & Music
Electronics
High-Tech Enthusiast
Internet User
Personal Computers
TV / Movies / Video
Travel
Aviation
Cruises
Foreign Travel
Ocean / Beaches
Recreational Vehicle (RV) Travel
Travel – General
U.S. Travel
 African American
 Arab
 Armenian
 Austrian
 Belarusian
 Belgian
 Chinese
 Croatian
 Cypriot
 Czechoslovakian
 Danish
 Dutch
 English
 Ethiopian
 Filipino (Philippine)
 Finnish
 French
 German
 Greek
 Hispanic
 Hungarian
 Indian
 Irish
 Italian
 Japanese
 Jewish
 Jordanian
 Korean
 Lebanese
 Lithuanian
 Native American
 Nigerian
 Norwegian
 Omani
 Pakistani
 Persian
 Polish
 Portuguese
 Romanian
 Russian
 Scottish
 Serbian
 Slovakian
 Swedish
 Thai
 Turkish
 Ukrainian
 United Arab Emirates
 Vietnamese
 Welsh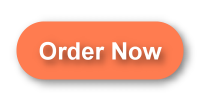 Source
| | |
| --- | --- |
| Internet and Public Records | |
Selects
| | |
| --- | --- |
| Age | $5/M |
| Birth Month | $5/M |
| Estimated Household Income | $5/M |
| Marital Status | $5/M |
| Gender | $5/M |
| Head of Household | $5/M |
| Home Value | $5/M |
| Home Ownership | $5/M |
| Housing Type | $5/M |
| Investor Type | $5/M |
| Number of Credit Cards | $5/M |
| Mortgage type | $5/M |
| Mortgage Interest Rate | $5/M |
| Mortgage Amount | $5/M |
| Mortgage Sale Date Range | $5/M |
| Mortgage Sale Month | $5/M |
| Length of Residence | $5/M |
| Year Home Built | $5/M |
| Household with Children | $5/M |
| Household with Grandparents | $5/M |
| Household with veterans | $5/M |
| Hobbies/Interests | $5/M |
| Ethnicity | $5/M |
| Religion | $5/M |
| Registered Voter | $5/M |
| Political Party | $5/M |
| Geography** | $5/M |
**city, county, state, ZIP, MSA, ZIP radius, SCF
Services
| | |
| --- | --- |
| File Split (each split) | $25/F |
| Creative Services | Inquire |
| Image Hosting | Inquire |
| Email List Verification by FixMyList | $10/M |
Delivery Method
| | |
| --- | --- |
| Via E-mail | $50/F |
| FTP | $50/F |

Bethesda List Center, Inc.
4938 Hampden Lane #182
Bethesda, MD 20814-2914
Tel: 301.986.1455
Fax: 301.907.4870
info@bethesda-list.com

Terms and Conditions:
1) We believe the information in this list to be accurate and we do not guarantee its accuracy or the outcome of a campaign. 2) Stated prices on most lists are for one-time use only. Multiple use arrangements may also be available. 3) Commissions are paid to recognized brokers as well as advertising agencies at standard industry rates. 4) Lists will be shipped only to a bonded mail house or service bureau. 5) Prepayment is required on all first-time orders. Bethesda List Center also reserves the right to request prepayment on any order. 6) Purchase orders are required on all invoiced orders as well as payment in full is required within 30 days of an invoice. 7) Cancellation Policy: Mailing/Postal Lists: All cancellations must be made in writing prior to the posted mail date and are subject to a cancellation fee. Moreover, any cancellations after the posted mail date will not be honored. Email Lists (Released to Mailer/End User/List Renter): Cancellations are not honored. Hence, all sales are final. Email Transmission: Cancellations made after transmission are not honored. If the final transmission has not occurred and testing has begun a cancellation fee will apply consequently. 8) Bethesda List Center and/or the List Owner do not guarantee the outcome of any campaign and are not liable for any damages or loss sustained through the use of this list, nor for any special or consequential damages, and in no event shall our liability exceed the price of the list.
Acupuncturist Email List | Anesthesiologist Assistant Email List | Audiologist Email List | Audiology Assistant Email List | Chiropractic Assistant Email List | Chiropractor Email List | Dental Hygenist Email List | Dentist Email List | Dentist Assistant Email List | Dietician/Nutritionist Email List | EMT / Paramedic Email List | Esthetician Email List | Eye/Vision Email List | Medical Appliance Technicians Email List | Medical Managers Email List | Midwife Email List | Midwives Email List | Naturopathic Physician Email List | Homeopathic Email List | Homeopathic Counselor Email List | Naturopathic Counselor Email List | Certified Nursing Assistant Email List | CNA Email List | Practical Nurses Email List | LPN Email List | Registered Nurse Email List | RN Email List | Nursing Home Administrator Email List | Osteopath Email List | Perfusionist Email List | Pharmacist Email List | Pharmacist Intern Email List | Pharmacy Technician Email List | Podiatrist Email List | Podiatry Assistant Email List | Proshetist/Orthotist Email List | Psychologist Email List | Psychologist Assistant Email List | Psychotherapist Email List | Radiological Technologist Email List | Radiological Technician Email List | Sanitarian (Health) Email List | Speech / Language Assistant Email List | Speech / Language Pathologist Email List | Lab Technicians Email List | Laboratory Technician Email List | Therapist Email List | Veterinarian Email List | Veterinarian Assistant Email List | X-Ray Assistant Email List | Accountant Email List | Agent Email List | Architect Email List | Asbestos Removal Email List | Athletic Trainer Email List | Attorney Email List | Auctioneer Email List | Audio-Visual Specialist Email List | Auto Sales Email List | Bail Bondsman Email List | Barber Email List | Boat Sales Email List | Cemetery Sales Person Email List | Child Care Worker Email List | Collections/Repossessor Email List | Conservation (Soil Erosion, Crop) Email List | Contractor Email List | Control Tower Operator Email List | Cosmetologist Email List | Counselor Email List | Detective Email List | Private Eye Email List | Private Investigator Email List | Dispatcher Email List | Doctors/Physicians Email List | Educational Administrator Email List | Electrical Engineer Email List | Electrical Technicians Email List | Electronic Engineer Email List | Electronic Technician Email List | Electrician Email List | Electrologist Email List | Elevator Install/Repair Email List | Employment Consultants Email List | Engineer Intern Email List | Engineer Email List | Trustee Email List | Fiduciary Email List | Fire Protection Equip / Services Email List | Flight Aircraft Instructor Email List | Flight Engineer Email List | Flight Navigator Email List | Food Service Professionals Email List | Forester Email List | Funeral Attendants Email List | Funeral Directors Email List | Funeral Embalmers Email List | Geologist Email List | Glass Installer Auto Email List | Graphic Designer Email List | Conservator Email List | Hair Stylist Email List | Hazmat Professionals Email List | Hazmat Technician Email List | Hearing Aid Repair Email List | Hearing Aid Fitting Email List | Hearing Aid Sales Email List | Heating Ventilation Air Conditioning Tech Email List | HVAC Tech Email List | HVAC Technician Email List | Building Inspection Email List | Commercial Building Inspector Email List | Home Building Inspector Email List | Home Health Aid Email List | Home Improvement Sales Email List | Horse Racing Email List | Hunting/Fishing Guide Email List | Hunting Guide Email List | Fishing Guide Email List | Hypnotist Email List | Insurance Adjuster Email List | Insurance Advisor/Consultant Email List | Insurance Advisor Email List | Insurance Consultant Email List | Insurance Agent Email List | Interior Designer Email List | Interpreters (Language / Deaf) Email List | Landscape Architect / Design Email List | Landscape Architect Email List | Landscape Design Email List | Landscape Designer Email List | Librarian / Archivist Email List | Librarian Email List | Archivist Email List | Liquefied Petroleum Gas Dealer Email List | Lobbyist Email List | Locksmith Email List | Manicurist/Pedicurist Email List | Mechanic Email List | Motor Vehicle Mechanic Email List | Parachute Rigger Email List | Parts Sales Email List | Pest Control Email List | Airplane Pilot Email List | Marine Pilot Email List | Plumber Email List | Polygraph Examiners Email List | Psychiatric Technician Email List | Real Estate Abstractor/Title Agent Email List | Title Agent Email List | Real Estate Appraisal Email List | Real Estate Management Email List | Real Estate Sales Email List | Scientist – Consulting Email List | Security Alarm Monitor/Tech Email List | Security Alarm Monitor Email List | Security Alarm Technician Email List | Security Alarm Tech Email List | Security Guard Email List | Security Training Instructor Email List | Sheet Metal Worker Email List | Sports Agents Email List | Sports Officials Email List | Sports Prof Athletes Email List | Sports Promoters Email List | Stationary Eng, Boiler Installers / Operators Email List | Storage Tank Worker Email List | Surveyor / Mapper Email List | Talent Agent Email List | Tattooists, Body Piercers Email List | Taxidermist Email List | Teacher Email List | Technician Email List | Technologist Email List | Television Repair Email List | Towing Operator Email List | Transcribers – Court Email List | Water / Waste Treatment Operator Email List | Water Well Drillers, Pump Installers Email List | Weighing Devices Email List