This newly issued list identifies key association and non-profit executives by name and organization. These trade associations and non-profit advocacy groups are key players in helping to shape government policy, raise money for various issues like health causes, education, religious and regional issues.
These individuals are decision makers for many products and services from buildings or office leases, to computer hardware and software, publications, public relations and advertising services, personnel hiring, office supplies and the like.
File updates continuously. Date listed may not reflect file date. Please inquire.
Please Note: Sample copy of mail piece required for every order- rough drafts are acceptable
Job Function/Title (10.00/M)
Accountant
Accounting Director
Accounting Manager
Accounting Staff
Administration Director
Administration Manager
Administrative Assistant
Administrative Director
Administrative Manager
Administrative Secretary
Administrator
Assistant Principal
Assistant Treasurer
Associate Director
Board of Directors
Bookkeeper
Branch Manager
Business Manager
Certified Public Accountant CPA
Chairman
Chairman of the Board
Chief Executive Officer CEO
Chief Financial Officer CFO
Chief Information Officer CIO
Chief Operating Officer COO
Chief Technology Officer CTO
Co-Founder
Communications Manager
Comptroller
Computer Lab Director
Controller
Co-Owner
Co-President
Creative Director
Data Processing Executive
Data Processing Manager
Development
Development Director
Director Information Technology
Director Of Communications
Director of Data Processing
Director of Engineering
Director of Finance
Director Of MIS/IS
Director Of Pharmacy
Director Of Social
Director Of Volunteer
District Manager
Engineer
Exec Of Info Tech
Executive
Executive Assistant
Executive Director
Executive Officer
Executive Vice President
Finance
Finance Assistant
Finance Manager
Finance Secretary
Financial Executive
Financial Officer
Founder
General Manager
General Partner
Graphic Designer
Incorporator
Info Tech Specialist IT
Information Technology Manager IT
IT / Internet Support
Loan Officer
Management
Manager Of Information
Managing Director
Managing Partner
Meeting Planner
MIS Manager
Network Manager
Office Administrator
Office Manager
Officer
Owner
Partner
President
Principal
Program Manager
Project Coordinator
Project Director
Project Manager
Regional Director
Regional Manager
Research
Secretary
Senior Corporate Officer
Senior Director
Senior Vice President VP
Software Developer
Staff
Systems Administrator
Systems Analyst
Systems Staff
Systems Support Manager
Technical Staff
Technician
Technology
Technology/Computer Coordinator
Top Executive
Treasurer
Trustee
Vice-Chairman
Vice President VP
VP Finance
VP Systems
Webmaster
---
Association Type (10.00/M)
Accounting association
Architect association
Athletic organizations
Bankers organization,advisory services
Bar association
Chamber of Commerce
Civic / social associations
Civic associations
Collective bargaining unit
Community affairs / services
Dwelling-related associations
Education / teacher association
Employees association
Engineering association
Fraternal associations
Growers associations
Junior Chamber of Commerce
Labor union
Medical field-related associations
Membership organizations
Nonchurch religious organizations
Political organizations
Professional standards review board
Reading rooms / other cultural organizations
Regulatory associations
Scientific membership association
Social associations
Trade associations
Trade union
Youth organizations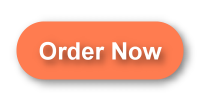 Source
| | |
| --- | --- |
| Direct Mail Government Records Phone Research | |
Selections
| | |
| --- | --- |
| Type | $10/M |
| Job Title/Function | $10/M |
| Employee Size | $10/M |
| Sales Volume | $10/M |
| Gender | $10/M |
| Geography | $10/M |
Addressing
| | |
| --- | --- |
| Key Code | $5/M |
| Splits | $25/F |
| Phone Numbers | $25/M |
Delivery Method – ASCII format / Postal File Only
| | |
| --- | --- |
| Via E-mail | $50/F |
| FTP | $50/F |

Bethesda List Center, Inc.
4938 Hampden Lane #182
Bethesda, MD 20814-2914
Tel: 301.986.1455
Fax: 301.907.4870
info@bethesda-list.com

Terms and Conditions:
1) We believe the information in this list to be accurate but we do not guarantee its accuracy or the outcome of a campaign. 2) Stated prices are, however, for one-time use only. Multiple use arrangements may also be available. So, please inquire. 3) Commissions are paid to recognized brokers as well as  advertising agencies at standard industry rates. 4) Names will be shipped only to a bonded mail house or service bureau. 5) Prepayment is required on all first-time orders. Bethesda List Center also reserves the right to request prepayment on any order. 6) Purchase orders are required on all invoiced orders as well as payment in full is required within 30 days of an invoice. 7) Cancellation Policy: Mailing/Postal Lists: All cancellations must be made in writing prior to the posted mail date and are subject to a cancellation fee. Moreover, any cancellations after the posted mail date will not be honored. Email Lists (Released to Mailer/End User/List Renter): Cancellations are not honored. Hence, all sales final. Email Transmission: Cancellations made after transmission are not honored. If the final transmission has not occurred and testing has begun a cancellation fee will apply consequently. 8) Bethesda List Center and/or the List Owner do not guarantee the outcome of any campaign and are not liable for any damages or loss sustained through use of this list, nor for any special or consequential damages, and in no event shall our liability exceed the price of the list.