New list!  Reach training professionals (managers and above) in companies of all sizes.  These professionals train employees to improve their professional knowledge, competence, skill, and effectiveness.
Email List verification services available (provided by FixMyList.com).
Reach these decision-makers who often have instant purchasing authority.
All records include name, title, company name, email address, city & state.  Additional information is available:
Items in bold* are automatically included:
Name
Job Title/Job Function
Title Level
Business Address
SIC Code
Industry Groups
Fast Moving
Small Companies
Employee Size
Annual Revenue
Telephone Number
Email Address
Mailing Address
Website Address / URL
Business Social Media Profile
Business Emails are output by default but a personal email is an alternate option. Please see select charges for rate.
Technology selections include over 5,000 different platforms. Select by software or technology type State counts are listed as percentages. File updates continuously.
Prepayment is required.
Area of Expertise
Appliance Installation
Bathtub Refinishing
Closet Organizers, Installation / Design
Commercial / Office Buildings, Renovation / Repair
Counter Top Installation
Demountable Partition Installation
Drapery Track Installation
General Remodeling, Single-Family Houses
Home/Office Interiors Finishing, Furnishing / Remodeling
Hotel/Motel and Multi-Family Home Renovation / Remodeling
Kitchen / Bathroom Remodeling
Kitchen Cabinet Installation
Office Furniture Installation
Paint / Wallpaper Stripping
Patio / Deck Construction / Repair
Plastic Wall Tile Installation
Prefabricated Fireplace Installation
Remodeling, Multi-Family Dwellings
Renovation, Hotel/Motel
Single-Family Home Remodeling, Additions, Repairs
Window Treatment Installation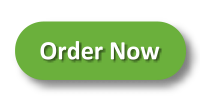 Selections
| | |
| --- | --- |
| Job Title | $10/M |
| Job Function | $10/M |
| Title Level | $10/M |
| Source Title | $20/M |
| Industry Group | $10/M |
| 2 or 4 Digit SIC | $10/M |
| Company Size | $10/M |
| State | $10/M |
| ZIP Radius | $10/M |
| ZIP/SCF | $10/M |
| US City | $10/M |
| Metro Area | $10/M |
| Headquarters | $15/M |
| Technology Used | $20/M |
Services
| | |
| --- | --- |
| Output Title Level | $5/M |
| Output SIC Code | $5/M |
| Output Industry Groups | $5/M |
| Output Fast Moving | $5/M |
| Output Small Companies | $5/M |
| Output Employee Size | $5/M |
| Output Annual Revenue | $5/M |
| Output Business Social Media Profile | $25/M |
Delivery
| | |
| --- | --- |
| Email Delivery | $75/M |
| FTP Delivery | $75/M |

Bethesda List Center, Inc.
4300 Montgomery Ave Ste 204-B
Bethesda, MD 20814-4463
Tel: 301.986.1455  Fax: 301.907.4870
info@bethesda-list.com
Terms and Conditions:
1) We believe the information in this list to be accurate but we do not guarantee its accuracy or the outcome of a campaign. 2) Stated prices are, however, for one-time use only. Multiple use arrangements may also be available. So, please inquire. 3) Commissions are paid to recognized brokers as well as  advertising agencies at standard industry rates. 4) Names will be shipped only to a bonded mail house or service bureau. 5) Prepayment is required on all first-time orders. Bethesda List Center also reserves the right to request prepayment on any order. 6) Purchase orders are required on all invoiced orders as well as payment in full is required within 30 days of an invoice. 7) Cancellation Policy: Mailing/Postal Lists: All cancellations must be made in writing prior to the posted mail date and are subject to a cancellation fee. Moreover, any cancellations after the posted mail date will not be honored. Email Lists (Released to Mailer/End User/List Renter): Cancellations are not honored. Hence, all sales final. Email Transmission: Cancellations made after transmission are not honored. If the final transmission has not occurred and testing has begun a cancellation fee will apply consequently. 8) Bethesda List Center and/or the List Owner do not guarantee the outcome of any campaign and are not liable for any damages or loss sustained through use of this list, nor for any special or consequential damages, and in no event shall our liability exceed the price of the list.