21,471
Email
$150.00/M
21,340
Postal
+$50.00/M
15,318
Phone
+$50.00/M

---
Reach Radiologic Techs via email & direct mail!
Radiologic Technologists (Rad Techs) manage the imaging of human anatomy for diagnosis and the treatment of a disease.
Rad Techs identify and provide data, they do not diagnose the medical condition or a treatment path. Their responsibility is to ensure that the pictures are the best possible and are inclusive.
These medical professionals can be found in public and private settings. Since much of the equipment is designed for wide use, this could be a hospital, office or imaging facility.
Multiply your success rate with a multi-channel campaign!
Transmission, creative & hosting services are available. Please inquire for rates.
List updates frequently. Please inquire for the most up to date counts.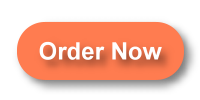 Selections
| | |
| --- | --- |
| Address Type | $10/M |
| State | $10/M |
| GEO | $10/M |
Services
Keycode
$5/M
File Split
$25/M

---

Inquire for costs:
HTML or Text Creative
Image Hosting
Transmission Services

Bethesda List Center, Inc.
4300 Montgomery Ave Ste 204-B
Bethesda, MD 20814-4463
Tel: 301.986.1455  Fax: 301.907.4870
info@bethesda-list.com
Terms and Conditions:
1) We believe the information in this list to be accurate but we do not guarantee its accuracy or the outcome of a campaign. 2) Stated prices are, however, for one-time use only. Multiple use arrangements may also be available. So, please inquire. 3) Commissions are paid to recognized brokers as well as  advertising agencies at standard industry rates. 4) Names will be shipped only to a bonded mail house or service bureau. 5) Prepayment is required on all first-time orders. Bethesda List Center also reserves the right to request prepayment on any order. 6) Purchase orders are required on all invoiced orders as well as payment in full is required within 30 days of an invoice. 7) Cancellation Policy: Mailing/Postal Lists: All cancellations must be made in writing prior to the posted mail date and are subject to a cancellation fee. Moreover, any cancellations after the posted mail date will not be honored. Email Lists (Released to Mailer/End User/List Renter): Cancellations are not honored. Hence, all sales final. Email Transmission: Cancellations made after transmission are not honored. If the final transmission has not occurred and testing has begun a cancellation fee will apply consequently. 8) Bethesda List Center and/or the List Owner do not guarantee the outcome of any campaign and are not liable for any damages or loss sustained through use of this list, nor for any special or consequential damages, and in no event shall our liability exceed the price of the list.