36,453
Email Transmission
$175/M

---
Fomerly Marijuana Stores eFocus.
Reach a fast-growing industry!  Marijuana is now a rapidly expanding business in many states and cities.   This list reaches dispensaries and retailers that legally sell cannabis for medical or recreational use.
Trying to identify these businesses has been difficult due to the legal issues and many owners' reluctance to be publicly identified.
This list is limited to some of the states where marijuana has been legalized for medical and/or recreational use and that is subject to change as the laws do.  As laws update, new states will be added.
This list updates frequently. Please inquire for the most current counts.  This list is not released to the user.  All email blasts transmitted by the list owner.
Transmission fees include set up and up to 3 test messages.
State Counts
| | |
| --- | --- |
| AK | 382 |
| CA | 20,044 |
| CO | 3,097 |
| DC | 223 |
| FL | 699 |
| MA | 3,083 |
| MI | 2,135 |
| NV | 1,714 |
| OR | 1,596 |
| VT | 562 |
| WA | 2,918 |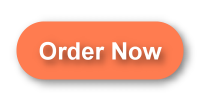 Services
| | |
| --- | --- |
| Transmission | $75/M |
| Personalization | $15/M |
| Suppression | $125/F |
| Image Hosting | Inquire |
| Creative Services | Inquire |
| Manage Opt Outs | Inquire |
Delivery
| | |
| --- | --- |
| N/A File Release NOT available. | |

Bethesda List Center, Inc. 4300 Montgomery Ave Ste 204-B Bethesda, MD 20814-4463 Tel: 301.986.1455  Fax: 301.907.4870 info@bethesda-list.com
Terms and Conditions:
1) We believe the information in this list to be accurate but we do not guarantee its accuracy or the outcome of a campaign. 2) Stated prices are, however, for one-time use only. Multiple use arrangements may also be available. So, please inquire. 3) Commissions are paid to recognized brokers as well as  advertising agencies at standard industry rates. 4) Names will be shipped only to a bonded mail house or service bureau. 5) Prepayment is required on all first-time orders. Bethesda List Center also reserves the right to request prepayment on any order. 6) Purchase orders are required on all invoiced orders as well as payment in full is required within 30 days of an invoice. 7) Cancellation Policy: Mailing/Postal Lists: All cancellations must be made in writing prior to the posted mail date and are subject to a cancellation fee. Moreover, any cancellations after the posted mail date will not be honored. Email Lists (Released to Mailer/End User/List Renter): Cancellations are not honored. Hence, all sales final. Email Transmission: Cancellations made after transmission are not honored. If the final transmission has not occurred and testing has begun a cancellation fee will apply consequently. 8) Bethesda List Center and/or the List Owner do not guarantee the outcome of any campaign and are not liable for any damages or loss sustained through use of this list, nor for any special or consequential damages, and in no event shall our liability exceed the price of the list.