Exclusively at Bethesda List!
These Association executives are likewise drawn from two of Columbia Books Email publications: National Trade and Professional Associations of the United States as well as State and Regional Associations. They are updated monthly, because research is conducted year-round. Hence, this is a very comprehensive list of non-profits.
Also included are executives of associations, trade groups, professional societies as well as large national groups such as AARP. In general, the staffs are small – the average being 1-10 employees.
Moreover, most of these groups are located in the Washington, DC and Chicago areas but many are spread across the country at the state as well as local level. Finally, target executives by association / non-profit type, title, function, association industry, staff size, membership size, etc.
Please Note:
Most noteworthy, email files are never sent directly to you.
Suppression file also required. If you do not have one, you may be required to sign an agreement stating so.
Please allow up to one business week for all blasts. In general, it may not take that long, but it does in some cases.
Creative services are available if you require assistance. Please let me know & I will have a representative contact you with details.
Organization Type | Inquire for Counts
Management Firm
National Trade Organization
State or Regional
Staff Size | Inquire for Counts
1 – 25
26 – 50
51 – 100
101 – 500
501 – 1,000
1,001 – 5,000
Job Function | Inquire for Counts
Administration
Communications/Public Relations
Computer/Information Technology
Conference Committee Chair
Conventions/Meetings
Director, Government Relations
Education
Executive Director
Finance
Human Resources
Legal
Marketing
Membership
Publication
Membership Size | Inquire for Counts
1 – 999
1,000 – 2,499
2,500 – 4,999
5,000 – 9,999
10,000 – 24,999
25,000 – 49,999
50,000 – 99,999
100,000 – 199,999
200,000 – 499,999
500,000 – 999,999
1,000,000 – 10,000,000
Budget Range | Inquire for Counts
UNDER $10,000
$10,000-$25,000
$25,000-50,000
$50,000-100,000
$100,000-$250,000
$250,000-500,000
$500,000-$1,000,000
$1,000,000-2,000,000
$2,000,000-5,000,000
$5,000,000-10,000,000
$10,000,000-$25,000,000
$25,000,000-50,000,000
$50,000,000-100,000,000
$100,000,000-$500,000,000
$500,000,000-$1,000,000,000
OVER $1,000,000,000
Industry | Inquire for Counts
Abrasives
Accounting
Acoustics
Actors
Actuaries
Adhesives
Advertising
Advertising/Sales/Marketing
Aerospace/Aviation
Aesthetics
African / African American
Aging
Agriculture
Agriculture/Agronomy
Agronomy
Air Conditioning
Air Pollution
Airlines
Airplanes
Airports
Allergy
Aluminum
Ambulances
Anatomy
Anesthesiology
Animals
Anthropology
Antiques
Apparel
Apparel/Textiles
Appliances
Appraisers
Arabic
Arbitration
Archaeology
Archery
Architecture
Architecture / Design
Archivists
Art/Art Museums
Arts
Asbestos
Asian/Asian American
Asphalt
Astronomy
Auctions
Audio-Visual
Audiology
Auditorium Management
Authors/Writers
Automobiles
Automotive
Aviation
Bacteriology
Bags
Bands, see Music
Banking / Credit, Finance
Banking / Finance, Investments
Barbers
Barrels
Baseball
Basketball
Batteries
Bearings
Beer/Brewers
Bees
Belts
Better Business
Beverage
Bible
Bicycles
Billiards
Biology
Birds/Ornithology
Blind
Boating
Boilers
Books
Botany
Bowling
Boxes
Boxing
Brass
Brewers
Bridge
Briquets
Broadcasting/Radio
Brooms / Brushes
Business
Camping
Cancer
Canoeing
Cans
Cardiology
Carpets
Carwash
Casting See Metals
Catholic
Cats
Cattle
Cemeteries
Cemeteries/Funeral
Ceramics
Chains
Chamber Of Commerce
Chaplains
Charities / Foundations
Chemicals
Children / Youth
Chinese
Chiropractors
Chocolate/Confections
Circulation
Civil Rights / Liberties
Clay
Cleaners
Clubs
Coaches
Coal
Coalitions
Coins
Color
Commodities
Communications
Computer/Technology
Computers / Data
Concrete/Cement/Asphalt
Conservation
Construction
Construction/Con
Consultants
Consumers
Containers
Contractors
Conventions/Trade
Cooking/Baking
Cooperatives
Copper
Copyrights
Corn
Correction
Cosmetics / Cosmetology
Cotton
Counsel
Counseling
Criminology
Cryogenics
Crystallography
Customs
Cybernetics
Cytology
Dairy
Dance
Deaf
Decorators
Defense/Homeland
Dentistry
Dermatology
Design
Diamonds
Dietary Foods
Disabilities
Disaster
Doctors
Dogs
Doors
Drafting
Dresses / Apparel
Drug / Alcohol
Economics
Education
Electricity
Electronics
Elevators
Employees / Employment
Energy
Energy-Elec
Engineering
Engineering/Math
Engines
English
Entertainment
Entomology
Environment
Environment / Conservation
Examiners
Executives
Explosives
Exports
Family / Home
Farms
Fats / Oils
Federal
Feed / Grain
Fertilizers
Films
Firearms/Gun Control
Fish / Fishing
Flooring
Food
Flowers
Food / Beverage
Food Processors
Football
Foreign
Foreign Relation
Forestry
Foreign Service
Foreign Trade Se
Forensic
Foundations
Foundries
Franchises
Fraternal Organization
Freight
French
Fruit
Fuels See Coal
Fundraising
Funerals
Furniture
Furniture/Home Furnishings
Furs/Leather
Garages
Gardening
Gas
Gasoline
Gastroenterology
Gears
Gems
Genealogy
Genetics
Geography
Geology
Geothermal
German
Gerontology
Glass
Gloves
Goats
Gold
Golf
Government-Relations
Governments (Local, State, Fed)
Grain
Graphic Arts
Grocers
Guns See Firearms
Gynecology
Hairdressers
Handwriting
Hardware
Health Care
Heating
Heating / Air
Helicopters
Herpetology
Hispanic/Latino
History/Historic
Hockey
Home Builders Se
Honey
Honorary Society
Horses
Horticulture
Horticulture / Landscaping
Hospitals
Housewares
Housing
Hydraulics
Hygiene
Hypnosis
Ice
Immigration
Immunology
Imports
Industrial Plant
Industrial Relations
Information Proc
Instruments
Insulation
Insurance
Inventors
Investments/Security
Iron / Steel
Italian
Jewelry / Gems
Jewish
Judges
Labor Unions
Laboratories
Ladders
Landscaping
Laryngology
Law Enforcement
Law/Law Firms
Lead
Leadership PAC
Lectures
Lesbian/Gay/Bisexual
Libraries
Lighting
Linguistics
Liquor
Livestock
Local/Municipal
Locks
Lodging/Accommodations
Lubricants
Lumber See Wood
Machine Tool
Machinery/Equipment
Magic
Mammalogy
Management
Manufacturers
Maps
Marine Animals
Marine/Maritime
Market Research
Marketing
Material Handling
Mathematics
Measurement
Meats / Poultry
Media/Mass Communication
Medicine
Medicine/Health
Mental Health
Merchandising
Metal Working
Metals
Meteorology
Microbiology
Microscopes
Military/Veteran
Millers
Mineralogy
Minerals
Mining
Minorities
Motorcycles
Museums
Mushrooms
Music
Native American
Natural Resource
Naturalists
Neurology
Newspapers/Magazines
Nonprofit
Notions
Nuclear Energy
Numismatics
Nurseries
Nursing
Nutrition
Nuts
Obstetrics
Oceanography
Office Equipment
Oil
Oils
Ophthalmology
Optometry/Optical
Organs
Orthodontics
Orthopedics
Osteopathy
Oxygen
Packaging
Paint / Painting
Paleontology
Paper / Wood Products
Paper
Parasitology
Parking
Parks
Patents
Patents / Trade
Pathology
Pediatrics
Penal / Corrections
Performing Arts/
Personal Care/Hygiene
Personnel
Pest Control
Petroleum
Pets
Pharmaceutical
Pharmacology
Philately
Philology
Philosophy
Phonographs
Photography
Physical Education
Physics
Physiology
Phytopathology
Pilots
Pipes
Planning
Plastics
Plumbing
Plywood
Podiatry
Poetry
Police
Political Science
Politics/Politic
Pollution
Pollution / Waste
Population
Ports / Waterways
Portuguese
Postal / Mail
Powder Metallurgy
Premiums
Press
Printing
Proctology
Psychology / Psychiatry
Public Affairs
Public Health
Publishing
Public Speaking
Public Works
Pumps
Purchasing
Rabbits
Racing
Radiology
Railroads
Reading
Real Estate
Records Management
Recreation/Hobby
Refractories
Refrigeration
Rehabilitation
Religion
Rentals
Restaurants/Catering
Retail/Wholesale
Retailers
Rice
Riflery
Roadways
Robotics
Rodeos
Roller-skating
Roofing
Rubber
Safety
Salesmen
Salvage
Sand
Sanitation
Saws
Scales
Schools
Science
Scientific
Scientific Research
Scientists
Sculpture
Secretaries
Security
Seeds
Sewing
Sex
Sheep
Shipping
Shoes
Shooting
Signs / Signals
Silver
Singing
Skiing
Slate
Slavic
Small Business
Soccer
Social Service
Social Workers
Sociology
Solar
Soybeans
Spanish
Speakers
Spectroscopy
Speech / Language
Speleology
Sporting Goods
Sports
Sports/Leisure/Entertainment
Stamps
Standards
State
Stationery
Statistics
Steel
Stone
Storage
Stores
Sugar
Surgery
Surplus
Surveyors
Swimming
Swine
Taxation
Teachers
Telecommunications
Telephones
Tennis
Testing
Textiles
Theatre
Therapeutics
Tiles
Timber
Tires See Rubber
Tobacco
Tools
Toxicology
Toys
Track / Field
Trade
Trademarks
Traffic
Trailers
Training
Translators
Transportation
Travel
Travel/Tourism/Leisure
Trees
Trucking
Ultrasonics
Uniforms
Upholstery
Urology
Utilities
Vacuum
Valves
Vending
Ventilators
Veterinary
Vitamins
Vocational Guidance
Volunteer
Warehouses
Waste
Watches
Water
Waterproofers
Webb-Pomerene Act Imports
Welding
Welfare
Wheat
Wholesalers
Wind
Windows
Wine
Wire
Women/Womens Issues
Wood / Wood Products
Wool
Writers
Yarn
Zinc
Zoology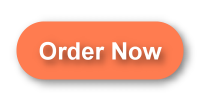 Selects
| | |
| --- | --- |
| Budget | $10/M |
| Gender | $10/M |
| Job Function | $10/M |
| Job Title | $10/M |
| Membership Size | $10/M |
| Organization Type | $10/M |
| Staff Size | $10/M |
| State, ZIP, SCF | $10/M |
| Year Founded | $10/M |
| Business/Industry | $10/M |
Addressing
| | |
| --- | --- |
| Transmission | $100/M |
| Suppression | $150/F |
| Personalization | $10/M |
| File Splits | $50/F |

Bethesda List Center, Inc.
4938 Hampden Lane #182
Bethesda, MD 20814-2914
Tel: 301.986.1455
Fax: 301.907.4870
info@bethesda-list.com

Terms and Conditions:
1) We believe the information in this list to be accurate but we do not guarantee its accuracy or the outcome of a campaign. 2) Stated prices are, however, for one-time use only. Multiple use arrangements may also be available. So, please inquire. 3) Commissions are paid to recognized brokers as well as  advertising agencies at standard industry rates. 4) Names will be shipped only to a bonded mail house or service bureau. 5) Prepayment is required on all first-time orders. Bethesda List Center also reserves the right to request prepayment on any order. 6) Purchase orders are required on all invoiced orders as well as payment in full is required within 30 days of an invoice. 7) Cancellation Policy: Mailing/Postal Lists: All cancellations must be made in writing prior to the posted mail date and are subject to a cancellation fee. Moreover, any cancellations after the posted mail date will not be honored. Email Lists (Released to Mailer/End User/List Renter): Cancellations are not honored. Hence, all sales final. Email Transmission: Cancellations made after transmission are not honored. If the final transmission has not occurred and testing has begun a cancellation fee will apply consequently. 8) Bethesda List Center and/or the List Owner do not guarantee the outcome of any campaign and are not liable for any damages or loss sustained through use of this list, nor for any special or consequential damages, and in no event shall our liability exceed the price of the list.